Does Exercise Reverse Aging?
Exercise is great for your body in many ways, internally and externally. However, does exercise reverse aging? There is a lot of talk about this topic, especially amongst scientists, to figure out if it is a myth or fact that exercise can help with anti-aging. However, certain studies show that it may help your skin in miraculous ways. If you're convinced, consider getting some exercise in and get rid of those wrinkles!
Benefits of Exercise
There are very obvious, yet important, benefits of exercise for your body. However, it can also help your appearance and make you look youthful. Exercise can prevent obesity- a rising problem all around the world- and can also make you look slim and fit. Regularly exercising can also help tone your body so that you look stronger and well put together. If you're feeling dull or tired, exercise can also help you refresh yourself and be more active. The benefits of exercise are important for your inner health and can also make you look and feel younger.
Evidence?
Despite the virtues of getting in regular exercise, you're probably wanting to know if it actually works for skincare and removing wrinkles. The best way to find this out is by looking at test and studies that were conducted for this purpose. A great study which produced actual results is the one done by McMaster University in Ohio. The study was performed on mice at first, where a group was able to exercise whereas the other didn't perform regular physical activity. The results were surprising and encouraging. The group of mice that moved regularly had healthy organs, hearts, muscles, and even fur that never turned gray. However, the group that didn't move as much had become ill, grew gray hair, and even became bald. Because of these results, the group at the university continued their research with humans to test if this was true.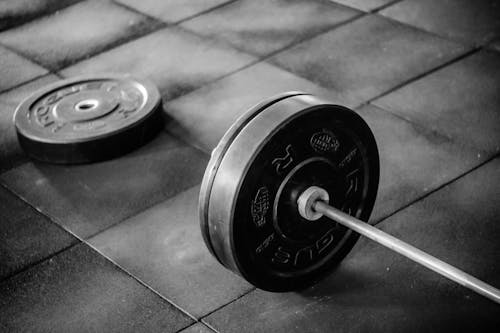 A group of humans was now divided into two- one group exercised vigorously for 3 hours every week, whereas the other group barely moved, with less than one hour per week of exercise. The results were phenomenal. The study showed that 40-year-olds within the group that exercised every week had skin like those of 20 and 30-year-olds- younger and structured. Their skin was healthier and looked smooth just like younger skin. The group that did not exercise remained with their normal, aged skin and did not enjoy the anti-aging benefits that the other group did.
Conclusion
The results of this study are enough to show us that exercise can benefit our skin and possibly reverse aging. Remaining sedentary is common amongst many people but changing that with just a couple hours a week can make all the difference with exercise. We hope that this study is a good motivation for you to get a few hours of physical activity in your week. We also recommend using our Swiss Apple Stem Cell Serum 3000 Solution along with exercising regularly to get optimum results on your skin.
---