Dragon's Blood in the Ancient World
Dragon's Blood in the Ancient World
The natural remedy with a fierce name known as "Dragon's Blood" is becoming a rising trend in the skincare industry. While dragon's blood is very popular now, you may be surprised to hear that dragon's blood in the ancient world was thriving. It was beneficial for medical purposes, bodily strength, and even for beautification. Learn about the fascinating history of dragon's blood and how it all started.
Where It All Began
Dragon's blood actually comes from a plant's resin which is natural and organic. The resin is used in the plant as a protective feature- great for defending against toxins and harmful bacteria- and this is where dragon's blood is derived from. The specific "Dragon trees" are commonly very tall in height and are located in the Canary Islands. Unfortunately, Dragon trees are slowly becoming endangered and only a few hundred are left- making any product with dragon's blood rare and unique.
Before hitting the modern world, dragon's blood was used by the Chinese in their medical treatments. Even now, treating serious injuries, deep pain, and improving the circulation of blood in the body can be accomplished by using dragon's blood.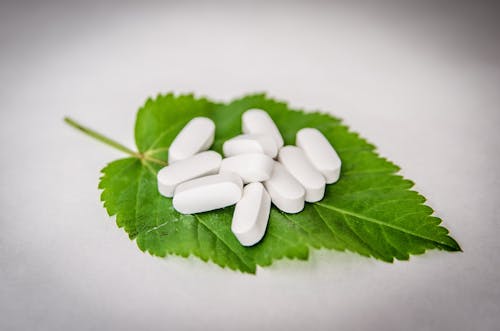 Health Benefits of Dragon's Blood
So why was it that the ancient world was big on dragon's blood? The immense benefits it holds gives away why it was so popular and how it can help us today.
Healing Properties – Dragon's blood features some intense healing properties which are great for healing wounds. This was a huge reason that dragon's blood was used in the ancient times. This feature of dragon's blood has carried on until today, and we still use it to heal our skin and combat conditions.
Combating Diarrhea – While it's pretty gross, the reality is that many of us have gotten or could get diarrhea. It is unavoidable, but sometimes you might end up getting it and having to deal with its mess. Finding solutions to get rid of diarrhea can be frustrating, but we've found that dragon's blood was used to combat diarrhea due to its health benefits. Consider using dragon's blood the next time you have it.
Anti-Aging Benefits – The best part about the dragon's blood ingredient is that it offers anti-aging benefits for your skin. The skincare industry has discovered this and now dragon's blood is a popular ingredient. Not only will it produce an anti-aging effect, but it also works great to reduce inflammation and protect the skin. If you realize that your skin is damaged, wrinkly, or harmed by the sun, then consider trying dragon's blood products.
We recommend giving our Dragon's Blood Sculpting Gel a try. This gel works effectively to combat fine lines and wrinkles by using dragon's blood as it's main ingredient. It's a popular product and proven to get rid of aging signs while enhancing the skin through plumping it. After use, it will also leave behind nourishing properties and moisturize your skin for a smooth finishing effect. If you want to get rid of your wrinkles and reap the benefits of dragon's blood, try this product today!
---