If you're looking to achieve an even skin tone, get rid of unwanted discoloration, and overall gain a better complexion, then we have the solution for you! Swiss Botany is proud to announce our new Whitening Mud Cream, which is packed with benefits for your skin and overall health. It's also been clinically tested and has proven results of lightening your skin. Read on to find more about why this should be your go-to whitening cream.
Benefits of the Whitening Mud Cream
There are so many benefits of the Whitening Mud Cream that it may seem too good to be true! However, this product was specially designed to not only whiten the skin, but also enhance the appearance, texture, and hydration of the skin. The whitening mud cream is made with key ingredients like kaolin and vitamin C, which are known to whiten the skin and work very effectively. It also includes Bentonite clay- one of our top recommended ingredients for lightening due to its powerful properties. Due to the mixture of such strong ingredients, this whitening cream can whiten your skin immediately, and you'll be seeing results in a short amount of time.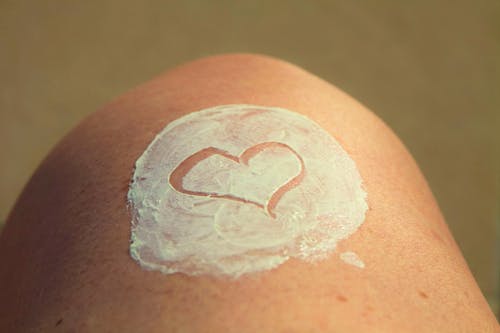 In addition to the whitening benefits of the ingredients mentioned, there are also other things you can gain from using the Whitening Mud Cream. After whitening your skin, the cream restores and hydrates your skin so that it is fresh and bright all day long. It keeps your skin looking radiant and refreshed. The cream can also aid in protecting against wrinkles and fine lines. In fact, it can be used as an anti-aging cream alongside using it for whitening. Lastly, if your skin has dark spots or marks in random places, it can remove those as well, by fading them until they are no longer noticeable. These are just a handful of the many benefits of using the Whitening Mud Cream.
Is the Whitening Mud Cream for Me?
While there is a wealth of benefits that our Whitening Mud Cream can help you with, you need to be sure that it's the product that your skin needs. If you're looking to fade dark spots or whiten the skin to a lighter tone, while leaving it looking fresh and bright, then this cream is definitely for you. It combines whitening, lightening, and brightening all into one cream so that you're not needing to apply several different products for similar purposes.
If you want to only brighten your skin and are not in need of whitening your complexion, then you might be better off with our Enhanced Skin Brightening Vitamin C Gel. This product is also very effective by utilizing essential ingredients like vitamin C to produce noticeable brightening effects. This gel is perfect for someone who is only looking to brighten their skin and achieve the perfect summer glow!
Each of these products works really well with your skin and have unique properties to help you gain better skin. However, there are many more things to learn about taking care of your skin. If you'd like to read more about skin whitening, lightening, and brightening, we recommend you take a look at this article.
---