The Benefits Of Jojoba Oil
An oil which isn't actually an oil sounds pretty interesting… that's what you get with jojoba oil! Jojoba oil comes from the jojoba plant which can be found in the US and Mexico and it has a bright yellow color when its pure. This oil has many benefits for your skin, including whitening it, nourishing It, and leaving it looking bright and beautiful. Using jojoba oil in your whitening routine can help you gain the skin tone you're looking for!
The Benefits Of Jojoba Oil
One of the things we emphasize a lot here at Swiss Botany is using pure ingredients. If an ingredient is natural, then you'll be protected from the harms that unnatural ingredients bring. This is why we love jojoba oil so much- it is non-toxic and non-allergenic. Jojoba oil will not harm your skin, cause impurities to fill your skin, or irritate you. You'll also be safe from reacting to it negatively as it is allergy-free.
The oil contains many effective minerals to make it even more beneficial. For example, jojoba oil contains vitamin E, which can help with skin enhancement and whitening. As mentioned here, vitamin E has plenty of benefits for the skin, and using jojoba oil can help you gain these benefits.
Finally, jojoba oil can protect you from damage to your skin and overall health. It does this by acting as an antioxidant and protecting against free radicals. It is also antibacterial, which makes it great for combatting harmful bacteria. The oil is so powerful that merely coming into contact with some bacteria will immediately destroy them and cease any reproduction. This is yet another aspect of purity from jojoba oil.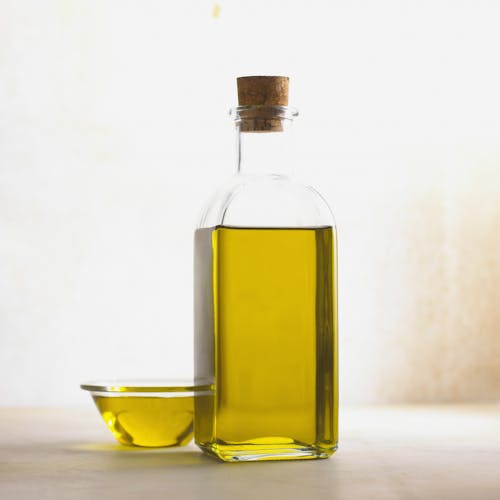 Jojoba Oil For Skin Whitening
Because of its well-known benefits and effectiveness, jojoba oil has been included in many skin whitening products. It works great as a whitener in addition to cleansing and protecting the skin, and can help you achieve your whitening goals. Due to its extreme purity and protection, jojoba oil has been added to one of our popular whiteners, the Whitening Cream For Sensitive And Intimate Areas. This is the perfect ingredient to add to a whitener which is meant for sensitive and intimate areas as it'll protect your skin and leave it soft and smooth. You won't have to worry about reacting negatively in those sensitive areas any longer, and you'll be able to experience and pure cleansing experience on top of your whitening. Using this product can help you gain lighter skin and experience the benefits of jojoba oil.
Conclusion
The benefits of jojoba oil are many, from being known as a pure ingredient, to cleansing your skin, to protecting your overall health- jojoba oil truly has it all. Its whitening properties also work effectively to help your skin achieve a lighter effect. This ingredient is the solution to your whitening needs, and has been included in our products to help enhance your whitening experience. To read more about whitening products and techniques, we recommend you see this article.
---