The Best Skin Brightening Product
Bringing out the radiance in your skin and removing dullness can help you look and feel better and more energetic. Sometimes, however, it's hard to find which product works best for this. With all the products out there claiming to brighten the skin, it can get difficult to find one that's actually effective and works best for your skin. We understand your struggles and came up with what we believe is the best skin brightening product that exists. We'll go over why it's the best and how it can help you achieve brighter skin.
Key Elements in a Skin Brightener
Before getting into the best skin brightening products, we want to go over what the most important aspects of a brightener are. A key ingredient that helps with brightening is vitamin C. It can be found in fruits like strawberries and kiwis and can help you gain brighter skin, as well as other benefits. Another element to look out for is if the brightener you're using is natural or not. While many brighteners are natural, it's a great idea to check the ingredients first to make sure it is actually safe. We stress the pureness of ingredients so much because it can protect you from harmful ingredients that can affect your skin negatively- sometimes even permanently damaging your skin. Lastly, we recommend using a brightener that can do more than bringing out the radiance in your skin. Oftentimes, natural ingredients include properties that enhance your skin in several different ways. Taking advantage of those extra benefits can help your skin feel better and healthier.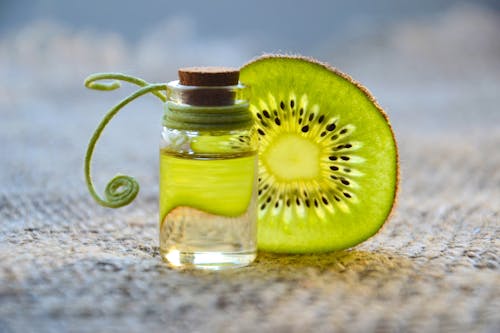 The Best Skin Brightening Product(s)
Some skin brightening products are too good to be narrowed down to a list of which is better. That's why we've come up with two products which we believe are equally great in their effectiveness, purity, and enhancement effects.
The first product is the Natural Skin Brightener with Mulberry & Licorice. This product is the best skin brightener out there for many reasons. Firstly, it is all natural, so you're protected from dangerous ingredients. It also has mulberry and licorice, two beneficial and effective ingredients for your skin. They feature more than just skin brightening- they can soothe your skin, enhance it, and even combat wrinkles! This product is great if you want to gain the full benefits from using a single product. We highly recommend it for fading dark spots and evening skin tone.
The second-best product is the Enhanced Skin Brightening Vitamin C Gel. As mentioned earlier, vitamin C has a wealth of benefits it can offer you. One of its best properties is skin brightening, and it can help you get rid of unwanted spots or marks on your skin. This product nourishes your skin and leaves it looking bright and natural. You should try out this product to gain brightening benefits and have your skin glow!
Conclusion
All the hard work is taken out of finding the best skin brightening product since we've already done it for you! We picked out products that are natural, effective, and enhancing to the skin in all sorts of ways. To read more about skin brightening, as well as other products, check out this piece.
---