Turmeric for Skin Lightening and Brightening
There are many natural, home remedies that you can use to enhance your skin. Some remedies work great for fading dark spots, while others bring out the glow in your skin. Among these natural remedies is turmeric- a common spice that has many benefits for your skin. Using turmeric for skin lightening and brightening can help you get rid of discoloration and enhance your appearance. Try out this method to gain fast and effective results.
What is Turmeric?
Turmeric is a spice that comes from the turmeric plant located in Southeast Asia. It's a natural substance and is used widely in Asian foods as well as other dishes. While we often find turmeric being used in foods to enhance the flavor and add more vibrant colors, turmeric can also be used as a medicine. It has healing properties which are great for your health.
Benefits of Turmeric
Aside from the fact that turmeric makes our curry taste better, it also has beneficial properties for our bodies. Turmeric can be used for treating headaches, colds, bronchitis, lung diseases, cancers, fevers, and menstrual pain, among other uses. In addition to these internal benefits, turmeric can also be used directly on the skin to combat pain, bruising, swelled areas, and soreness. However, there are other uses for turmeric on the skin as well. Turmeric can be a great skin lightening agent. It can help get rid of darker areas on the skin and even help maintain hyperpigmentation. It also brightens your skin due to the staining effect it has. You'll notice a difference within only a few weeks after applying daily. Turmeric can be your answer to skin lightening and brightening.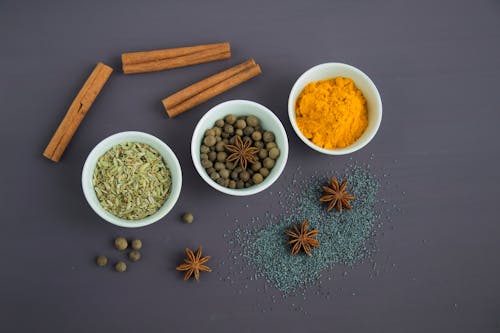 How To Use It
To start using turmeric, you need to mix it into a paste with a little bit of water. The paste should not be too thick, but you should also avoid a watery mixture. Try to combine until an even paste is produced. Once you have the paste, apply it onto your face and other areas which require skin lightening or whitening. Leave the ingredients on your face for approximately 30 minutes, and then rinse with water. You'll feel the turmeric dry up on your face and feel a little flaky, but not to worry- this is normal and will not affect you negatively.
Once you've removed the paste from your skin, you should immediately notice a difference in your appearance. The true lightening effect will take place over a few weeks of daily usage, but after each application, there should be improvements. Keep in mind that the turmeric might seem like it is staining your face an orange or yellowish color. This is normal, and you can always rinse your face further or moisturize to remove the remains of the turmeric. To find a step by step video on this process, as well as real results after only 5 days of application, take a look at this video.
Conclusion
Taking care of your skin is essential to looking and feeling comfortable in your body. Skin lightening and brightening are some methods used to enhance your skin. Turmeric is a great ingredient that can aid in both of these processes. To learn more about different techniques of skin lightening, brightening, and even whitening, we recommend you read this article.
---